Fans Can't Decide if 'Mission: Impossible – Fallout' Was Worth 'Justice League's Mustachegate
In July of last year, it was revealed that Henry Cavill's Fallout mustache would need to be CGI-ed out of parts of Justice League, as the film's reshoots fell in the middle of Fallout's production. What was soon dubbed "Mustachegate" became a pretty prominent topic online, with fans having a surprising amount of thoughts about the idea of Superman sporting a thick mustache.
When Justice League debuted last November, Cavill's mustache became a topic of conversation once again, as fans captured some less-than-positive looks at how the millions of dollars of CGI ultimately turned out. Throughout it all, a question ran through some fans minds — would Cavill's facial hair in Fallout ultimately be worth all of the trouble?
Well, now that Fallout has been released, fans finally have their answer. And judging by the response online, the Internet seems to be a little bit divided on the subject. Some think that Cavill's mustache was majestic enough to justify Justice League's snafu, while others think that the end result was imperfect at best. Here's a round-up of some of those responses.
Warning: Mild spoilers for Mission: Impossible – Fallout beyond this point!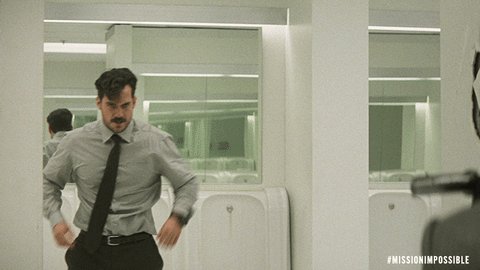 #MissionImpossibleFallout was a thrill ride from start to finish! Top notch action scene after action scene @TomCruise is truly an action star HENRY CAVILL WAS A BEAST And yes his mustache was GLORIOUS on the big screen