A recent search of a New York home's basement led to the discovery of more than half a dozen sharks swimming inside of an above ground pool, conservation authorities announced Wednesday.
In all, seven live sandbar sharks, as well as two dead leopard sharks and one dead hammerhead shark, were found inside of the Lagrangeville property on Aug. 23. The home, roughly 75 miles north of New York City, was suspected of harboring illegal wildlife, the state's Department of Environmental Conservation (DEC) said.
The animals, which were described as swimming in a 15-feet-diameter pool, were captured "with ease" before being measured, tagged and having their blood taken. They were then transported to the Long Island Aquarium in Riverhead, which shared updates on their condition Thursday.
"They are young and range from one and a half feet to probably just under four feet, so they are most likely all between one and three years old," Darlene Puntillo, a spokeswoman for the aquarium, told HuffPost by email.
According to the DEC's website, sandbar sharks, which are considered vulnerable to becoming endangered species, can grow up to 8 feet long.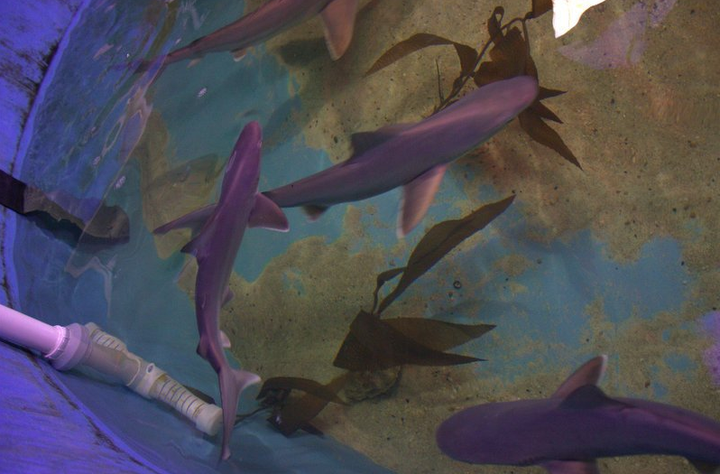 Though the sandbar sharks were found to be in good condition, they were "not in good health due to the conditions in which they were found and the transport they initially went through," Puntillo said.
"They are doing great under our aquarist's care. They are all eating and swimming well and our caregivers are target training them (which means the sharks will learn to come up to the surface to be fed) so that they can more closely monitor how much each animal is eating," she said.